Product Description
Buy 1 Get 1 FREE (Limited time offer)

V3.0 Kite Line Mount With LifeTime Warranty

The BEST way to mount your GoPro Action Camera to you kite line in order to capture unreal drone like shots!
The All NEW Ultra Kite Line Mount V3.0 has been designed and tested by some of the worlds best kiteboarders.
Super STABLE, STRONG & AFFORDABLE are the cornerstones of this awesome mount.
Our mount does not lock the center lines in place like other cheap imitations, we have designed our mount to allow the lines to slide up and down, allowing your lines to 'flag' in an emergency situation if you had to pull the saftey release. 
The mount is centrally balanced, the camera sits dead centre of the mount and lines, this allows for super stable footage unlike other mounts that are top heavy and result in your camera swinging and shaking uncontrollably!
We offer a lifetime warranty on our Kite Line Mount. Due to our 'TOP SECRET' material, the mount is extremely flexible and unable to snap like our other competitors.
Installation is easy!  
There are two inserts that the line slides into when inserted upside down into the mount, the lines are locked in the mount (yet able to freely slide under pressure - to not interfere with your safety mechanisims) and you are ready to shoot!
The V3 Ultra Kite Line Mount is a simple design made to fit Hero 2 / 3 / 3+ / 4 / 5 / 6 / 7 / 8 / 9 / 10 / GoPro Max and many more Action Cameras.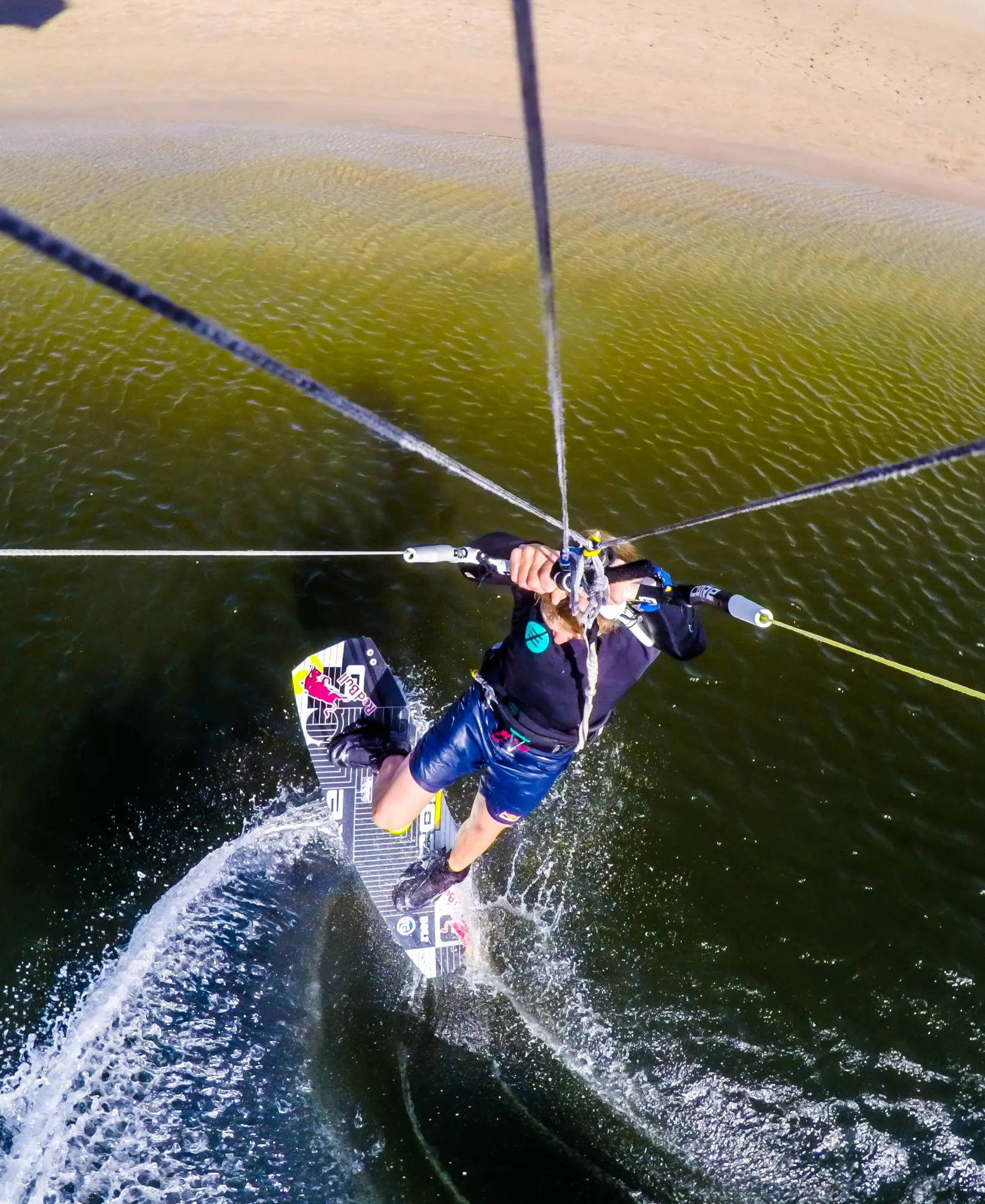 Made to be used with all GoPro Hero Cameras as well as the DJI OSMO Action cameras and more.
Designed for use with standard 1.75mm - 2mm center lines.
Please note: Colours may vary from the images, if you have a specific colour in mind please specify that in your order.
These colours will be subject to availability.
Proudly South African: Designed, tested and made in South Africa.